Case
Study
Albertsons
A multi-billion-dollar grocery retailer with over 2,500 facilities
Situation
Albertsons' Corporation, a multi-billion-dollar grocery retailer with over 2,500 facilities, was facing a variety of problems related to its facility portfolio.
The "Big 3" symptoms of the problems were obvious and consistent enterprise wide:
Expenses increasing.
Life spans decreasing.
Lack of information to measure overall cost of ownership.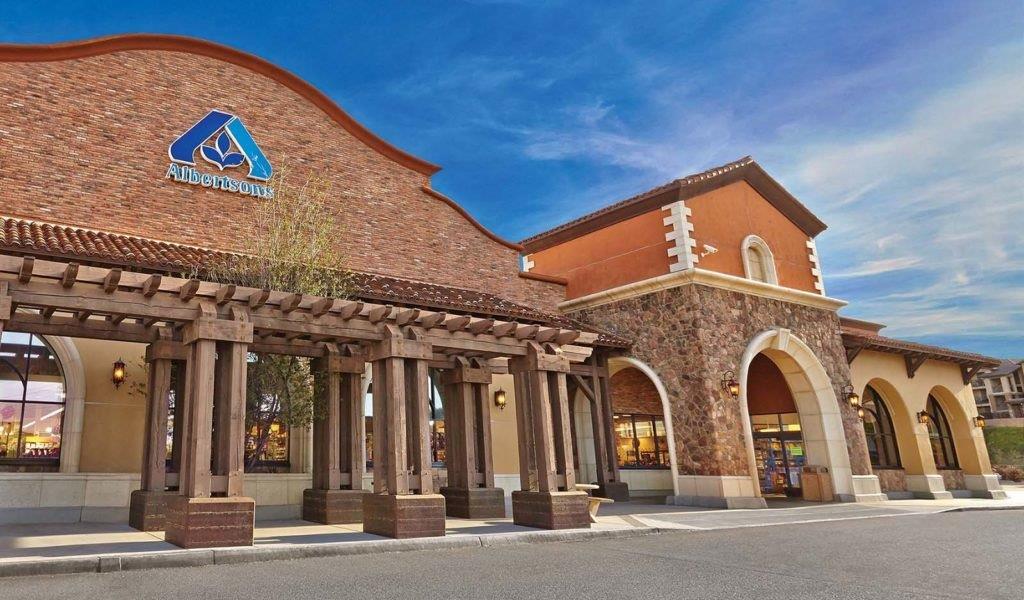 Director of Facilities and VP of Finance were tasked with identifying the breadth and depth of the problems and determining an appropriate solution.
Although the symptoms were obvious, the root causes were not. In fact, they were quite different based on whether you were talking with a facility decision maker or a financial/procurement decision maker.
From the "facilities" standpoint the issues were:
Limited resources and funding.
Inability to effectively manage a large group of vendors.
Inability to maintain a standard of quality.
Lack of clear strategic direction from "corporate" decision makers.
Reactive management approach.
Facility services fell in to a non-core, non-revenue generating spend bucket that did not get enough corporate attention or resources.
Form the "procurement/finance" standpoint the issues were:
Minimal benchmarking and measuring of relevant metrics.
Minimal tracking and monitoring capabilities.
Information coming to them was subjective and qualitative (not objective and quantitative.)
Inability to assign accurate budgets.
No information available on overall condition of assets.
No history of effective strategies and best practices.
General lack of data/knowledge about systems currently in place.
They were given specific instruction to "streamline corporate processes and reduce cost for maintenance of all trades." In general, solve all of Albertsons' facility related problems.
Solution
Through extensive research, the strategic sourcing team and the facilities team, together, identified inRevo2 as the solution for Albertsons' facility related needs. Through the discovery stage, inRevo2 could not only confirm that Albertsons' problems were real, but in fact they were escalating in size and scope. In addition, there were several other problems the Albertsons' team was not even aware of.
Albertsons' had consolidated their vendor base to better manage many vendors and control facilities related spend. The result was the opposite of what they had hoped. This management philosophy resulted in a lack of vendor competition, especially at the local level. A loss in the integrity of data collected as there were no checks and balances on the work performed. The quality of work suffered as they tried to hold vendors to price controls at the national level. Intel instantly delivered savings by taking over the vendor management side of Albertsons' business.
Facilities were deemed a non-core, depreciating asset and a "good enough" management philosophy was instituted to handle all facility related issues. inRevo2 not only consulted in-house staff, but also provided supplemental services in business support categories like data analysis, software, research and development, operations and vendor management.
Albertsons' was collecting data on their systems but there were no processes or systems in place for how to evaluate the data and form useful conclusions on how to best use it to further their business goal of reducing overall cost of ownership. It was collecting data for the sake of collecting data. As is the norm in the industry, Albertsons' was told that preventative maintenance programs are universally a good idea. inRevo2 could show why that's simply not the case. Most large facility stake holders institute a "cookie cutter" PM program that applies the same treatment to all systems, operating in different climates and environments. It's like changing the oil in your car every 3 months, regardless of whether you drove 1000 miles or 10,000 miles. The result is that their PM program was not delivering positive return on investment. In fact, the program was losing money. Some systems were over-serviced resulting in wasted spend. Others were under-serviced resulting in shortened life spans.
Results
" Incorporating Intel Roofing into our facility management processes has enabled us to reach levels of efficiencies we were unable to obtain. By working with Intel Roofing for over the past 2 years, their procedures and policies dramatically reduced our time, efforts and cost."
VP of Finance, Strategic Sourcing
"There is no way for an internal facility department to achieve the results inRevo2 can produce for a corporation. It is an impossible task. For the past 39 years, I have been in facility management and this is by far the best program I have ever worked with and I would recommend this program to any corporation."
Director of Facilities
The net result of the inRevo2 – Albertsons partnership is that through a series of, tangible cost saving steps, inRevo2 delivered a 39% reduction in Albertsons' day-to-day facility spend.
In addition, and maybe most importantly, inRevo2 created an environment where a facilities decision maker and a financial/procurement decision maker could agree on one resource that bridged the gap between their personal and department goals in a way that delivered lasting value to Albertsons.